you are able to send messages to particular guests, predefined groups or to all app users. promote special deals or send automated messages, for example, when the check in was successfull.
you can create a message with push notifications within the online administration. enter the title and description and link the message either with content on the internet or with content in your app (eg. linking with an offer or with your booking engine).
example:

scenario: the oriental event night is not fully booked.
title: oriental night
description: join us tonight und you get 50% discount on admission!
link: create the offer 'oriental night' and associate the message with it.
advantage: all guests on site are informed about the event and save the admission – leave out unused capacity and generate more revenue.
who is supposed to receive the message, particular or all guests? this can be determined in the target groups. select only the guests that are at your place at that time for the eg. 'oriental night' message.
click on 'submit'. all recipients will receive your message within a few seconds and are able to sign up for the offer 'oriental night'.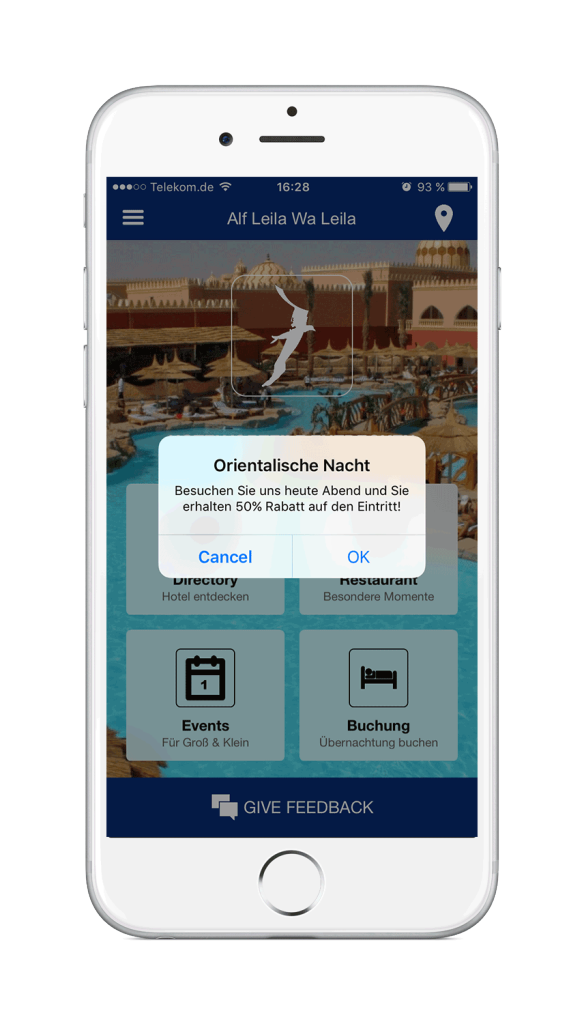 many of our customers were able to recoup the investment costs for their app through the use of the deal function.