Create your free basic app
after your free registration you will receive access to the online administration. there, you are able to manage the content of your app and send push notifications. you can also see which guests have already been registered for the app. in addition, you will find all the views to fill out with content. all further settings are made in the online administration, for example, at which locations the app is suppose to be activated (with more than one location) and which social media channels are supposed to show the app.
Decide for platforms, views and functions
select different views and arrange your app according to your individual needs. interaction with your guests is a special opportunity to offer a special experience. we offer for example the list view with search function which is often used for the digital directory. but you can also show other content such as events or wellness information. furthermore we offer you the section view that allows you, for example, to show a menu. you can include as many views to your app as you want and fill them with information. in addition all other functionalities such as push notifications or registration are available.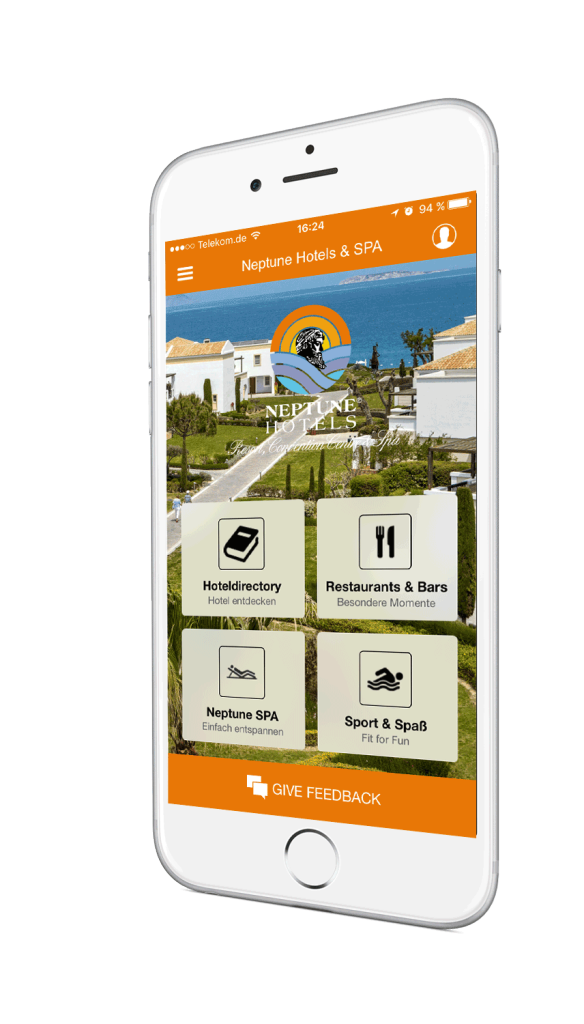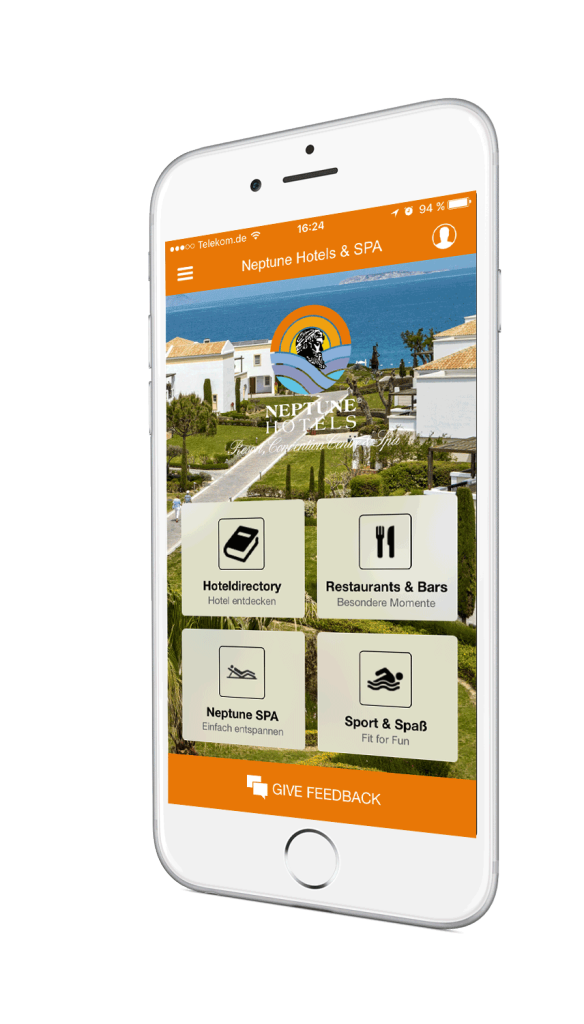 Create content with text and images
click on the features you want to fill out with content, eg. "directory". depending on the view ("directory" is a list view) you can arrange the content among themselves and with various major categories or in an interlaced sequence. if you, for example, want to create a menu you can also enter a price. upload an image to each element to make your app look more attractive. in addition, you can enter here the translations, so that your app is available for all your guests.